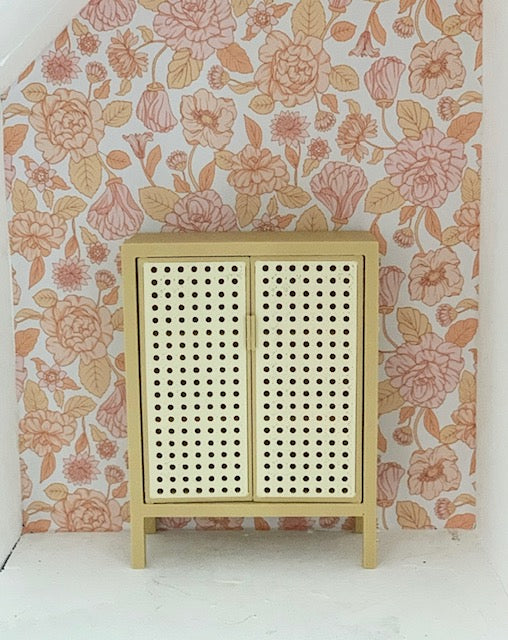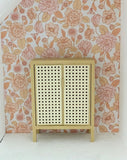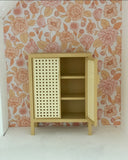 Cabinet- Rattan Webbing
$21.00
or make 4 interest-free payments of $5.25 fortnightly with
More info
$24.00
Adorable little cabinet with functioning doors and shelves inside. Rattan webbing is on the front and the sides.

Dimensions (L x W x H)
1:12     73 x 33 x 98 mm


This piece has been manufactured by DollhouseDesign using a 3D printer from PLA which is body friendly and biodegradable. This makes it a renewable alternative for other types of plastic. It is also slightly flexible and will deform elastically if a force is applied so it will survive most falls. However, pieces can still break off if it lands the wrong way. 
Please Note: This item is not suitable for children under 4yrs old. This item contains small parts which are a choking hazard. For gentle handling under adult supervision is recommended.