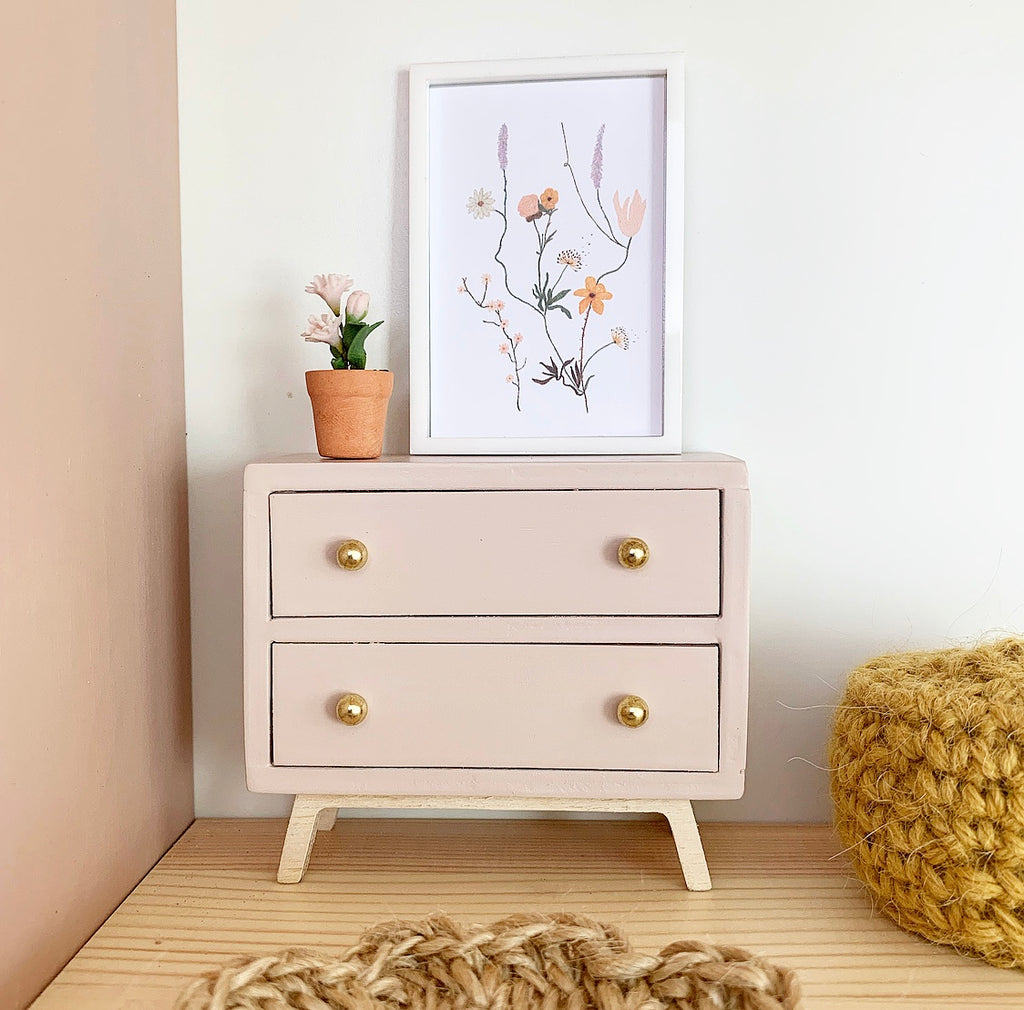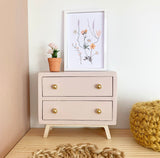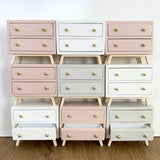 Tiny Retro Drawers
$22.00
or make 4 interest-free payments of $5.50 fortnightly with
More info
Inspired by the funky retro drawers of times past, these little cuties will add a bit of character to your mini room. Perfectly paired with one of our designer mirrors or a piece of art. 
This is a smaller dresser intended for a children's room or a larger bedside table in a master bedroom. Also perfect in any room as an accent piece.
These are available in pink, white and grey with gold knobs. 
The drawers are functioning 
Measures 6.5cm high X 7.5cm long x 3.2cm